FUTURISTIC
DATA
MANAGEMENT


SOFTWARE PROVIDER
Simplifying The Administration By Taking Away The Headache Of Tracking Documents Using Competent Data Management Software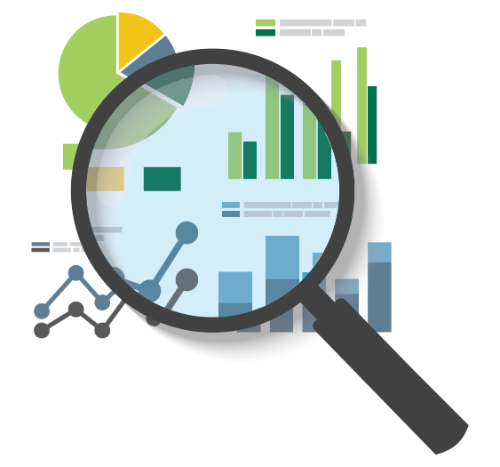 OUR ZEAL FOR DEVELOPING DATA MANAGEMENT SOFTWARE
Providing Easy, Efficient & Affordable Data Management Software For Uplifting The Overall Scope Of Market
Martvalley Services is a leading Data Management System provider enabling businesses to automate all the processes with utter ease. No matter how difficult a task is, you can manage it smoothly, within a short period, with Martvalley Services.
Our Data management software developers make sure to create, store, collect, distribute, and manipulate various kinds of office information to manage essential business processes. We handle all the business processes using our data management software, from the electronic transmission and raw data storage to electronic business records management.
ARTISTIC DATA MANAGEMENT SOFTWARE DEVELOPMENT
SERVICES PROVIDED BY US
Making Sure To Manage Important Documents Securely & Conveniently By Using Our DMS Software
Information Technology Software
According to existing best practices and standards, we have tailored information technology software development services for interoperability, version control, cloud-based multi-point access, process automation, and built-in security.
Practice Management System
We provide the development of a custom Practice Management System (PMS) with client and resource scheduling features, appointment setting, customer registration, custom reporting, and data extraction.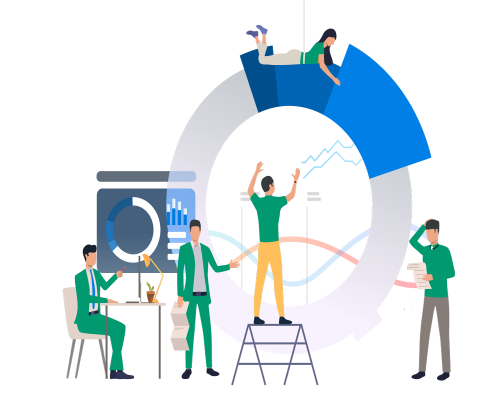 Data Management Software For Personal Records
Our Personal Record (PHR) software is done via the cloud and mobile implementations; we develop custom Personal Record (PHR) apps for interoperability and portability with Electronic Records, Information Exchange, public health, and convergence.
Data Management Software For Electronic Records
Our custom electronic records management software development includes demographic information management features, scheduling and appointment setting, appraisal management, code features of Existing Procedural Terminology (CPT), handwriting and voice recognition, and customer portals.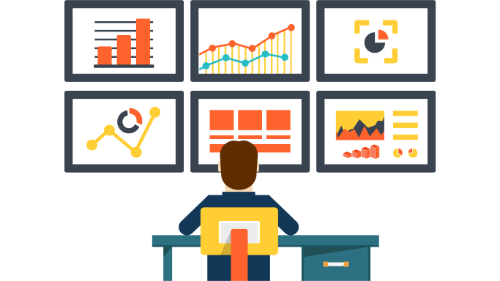 WHY YOU NEED A DATA MANAGEMENT SYSTEM?
Increase The Efficiency Of Your Organization Using Data Management Software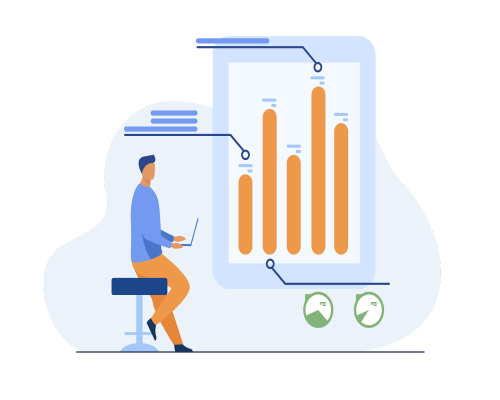 Quick & Easy
It doesn't seem easy often to find the right paper when you need it. Where was that saved file? Who last edited it? What if it hadn't mattered? Depending on what it is, Data Management software organizes it. So you never have to remember where it is saved or which version is the right one. You need to know what document you are looking for, not where to look, with an efficient Data Management System software
Increased Productivity
Our Data Management System (DMS) stores all documents in a centralized, indexed archive, with the records still open to any member of the staff with the necessary protection to access those records - whether that member of the staff is in your office, in the next-door building, or on the other side of the world. It helps in increasing the productivity of the employee by reducing the amount of time needed to search for documents
Reduced Cost
Data Management System provides several cost savings. By merely implementing our Data Management System, which will speed things up for your workers, it is easy to save thousands of dollars annually. You'll need substantially less floor space in your office until you bid farewell to those bulky filing cabinets. When you transition to our electronic document management system, you can spend less on toner, paper, and office supplies.
OUR SPLENDID FEATURES OF DATA MANAGEMENT SOFTWARE
Beat The Competition Constantly As We Could Establishing Your Need
Document Security
One of Martvalley Services' best features is that it guarantees all the documents stored in it with enhanced security. In Data Management software, all your sensitive business information is completely safe with a three-tier protection model: folder level, user level, and file level.
Document Upload
Users can choose between several choices for uploading documents to our Data Management software.
Single file upload: Users can use the upload interface offered by Martvalley Services to upload single files.
Upload in bulk: Scanplus offers the option to upload a large number of files at a time.
Document Format
All major file formats, such as Microsoft Office files, Open Office files, image formats, PDF, AutoCAD drawing formats, and many others, are supported. For all of the compatible formats, you can upload, view, and use other data management software features.
Document Folders
The Martvalley Data Management software documents are stored in directories. As per your organizational requirements, you can build your folder hierarchy. We offer several properties that can be added to each folder to meet your specifications.
READY TO GET STARTED ?
Are You Looking For Trusted Experts, About Your Business Needs ?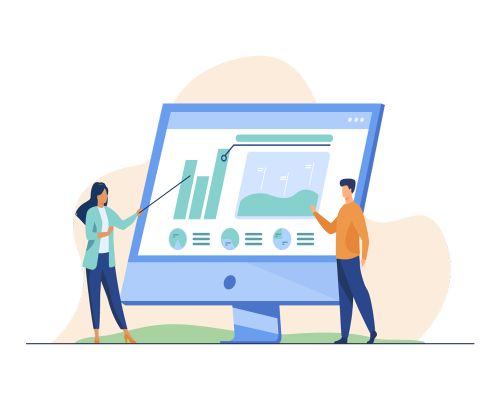 WHY CHOOSE US FOR THE DEVELOPMENT OF DATA MANAGEMENT SYSTEM
01

Faster Production Of Document

Regardless of how easily a person can type or how experienced they are with office software, it will take time to produce papers. By providing a more effective workflow route for the workers to follow, our Data Management software decreases the amount of time spent creating each document.

02

Faster Document Distribution

The difficulty of exchanging documents may vary from a minor nuisance to your business's major disruptor under normal circumstances. If, for example, a document has to be circulated for approval or editing to key staff, you will have to stop the process indefinitely.

03

Locating Your Files

Our Data Management software indexes documents and makes them easy to locate as Google files, solving this issue entirely.the