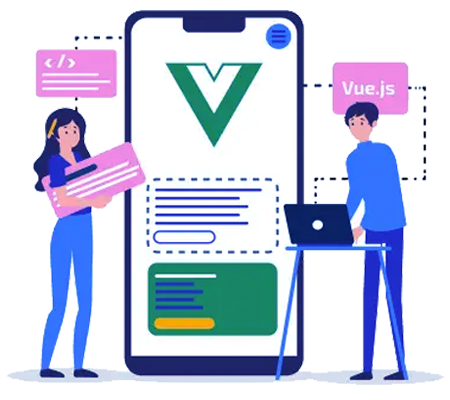 Hire Top VUE JS Developers With Us
Do you need to recruit devoted and skilled Vue.js developers? Hire India's top Vue.js developers who use cutting-edge technologies and approaches to create scalable, secure, and feature-rich applications.
Our Vue Js developers have an average of more than 4 to 5+ years of expertise and provide the highest performance with unique solutions. With total transparency and trust, hire Vue.js developers.
NDA (non-disclosure agreement) protection.
Take complete control of your team.
No contract.
On-Time Project Delivery.