LEADING WEB
APPLICATION
DEVELOPMENT COMPANY IN INDIA
Providing Customers With High-Performing & Most Secured Web Application Architecture
That Helps To Improve The Business Operations
OUR PASSION FOR CUSTOM
WEB APPLICATION DEVELOPMENT
Harnessing The Power Of Web Application Architecture To Tackle Business Problems
Martvalley services is a leading web application development company that provides clients with pivotal access to far-reaching web application development resources. We have a team of highly experienced web app developers who deliver global web services that are adaptable and critical.
We are a custom web application development company with a base in India that provides personalized blogs, websites, and web apps. Within the cyberspace, desktops/tablets, and smartphone market, Martvalley services specialize in the design and development of impeccable web applications.
OUR EXQUISITE WEB APPLICATION DEVELOPMENT SERVICES
Our Wide-Range Of Custom Web Application Development Services
Custom Web Application Development for Enterprises
Our company uses the favored technique for designing unbelievable web apps for numerous companies around the world.
Custom Web Application Development for E-Commerce
Our team creates E-commerce-centered web apps for the efficient establishment of the retail sector in the online marketplace.
Application Maintenance & Enhancement
Any organization should implement improvements over time. Thus, our team frequently uses improvement and maintenance to develop web applications.
Angular JS Development
To create expressive and interactive web applications, our custom web application development team provides a flexible Angular JS platform.
Backbone.JS Development
The Backbone.js Platform allows us to build a stable and mature web application-rich code for our development team.
Social Networking Web Apps
Our team creates advanced social network software that can provide an incredible experience to the users.
Node.JS Development
With the support of Node.Js development service, we provide excellent performance for lightweight web applications.
Travel-Based Web Application Development
We also help travel companies deploy the uniquely web-based platform developed to help them deliver a smoother travel experience.
COMPLIMENT YOUR BUSINESS USING WEB APPLICATION DEVELOPMENT
Develop New & Creative Web Application Architecture Capable Of Managing Vast
Volumes Of Data While Ensuring Safety & Performance
Improved Efficiency
Web apps allow you to automate your business operations so you can do more in a less time-consuming manner. Our web apps upload all the data in one location, providing greater insight into your company.
24/7 Accessibility
Our web apps provide 24/7 accessibility if a network connection is available. Moreover, our web apps are versatile and run effortlessly on almost every smartphone or browser connection.
Higher Security
You will quickly get back to business as usual using our web-based service (with data saved in the cloud) if the computing equipment is destroyed or stolen.
Highly Scalable
We tailor a versatile and scalable web application architecture according to the demands and development of your enterprise.
READY TO GET STARTED ?
Are You Looking For Trusted Experts, About Your Business Needs ?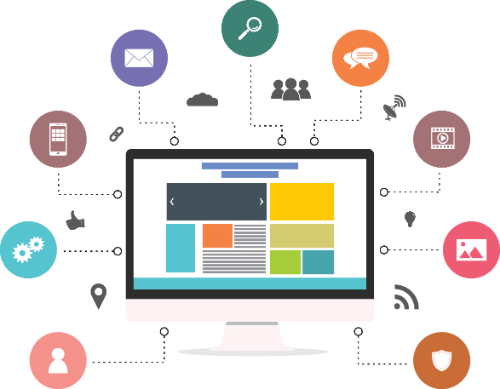 WHY CHOOSE MARTVALLEY SERVICES AS WEB APPLICATION DEVELOPMENT COMPANY