AI & ML

DEVELOPMENT


COMPANY IN INDIA
Leverage Top-notch AI & ML Development Services for Enhanced Process Automation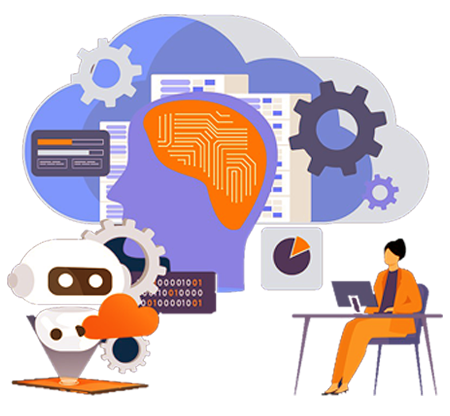 Empower Innovation To Digitize your Business Future
Make Your Business Processes Smarter With AI/ML Development Services
Artificial intelligence services may automate virtually every element of business, stopping monotonous work, saving money, enhancing client relations, and modernizing your company's digital presence. As an expert in AI development, Martvalley Services offers AI development solutions to assist businesses in understanding the vast potential of AI.
The ML development life cycle is a procedure for developing and launching an application with an ML model that addresses a business issue. ML is an application of AI that enables computers to learn from experience and improve over time. Martvalley services, an expert in ML capabilities, provides Machine Learning (ML) development solutions to help organizations get the massive potential of Machine Learning.
We assist businesses in streamlining their operations and maximising the potential of AI/ML powered solutions as a top provider of AI and ML services in multiple industries, including financial, healthcare, eCommerce, retail, and more. Can benefit from Martvalley Services' tailored AI and ML solutions. You can get innovative solutions based on business needs and market trends.
OUR OFFERINGS
Let Intelligent Machines Rule the Business
OUR AI/ML DEVELOPMENT PROCESS
Our Services Are Perfect For Your Project.
READY TO GET STARTED ?
Are You Looking For Trusted Experts, About Your Business Needs ?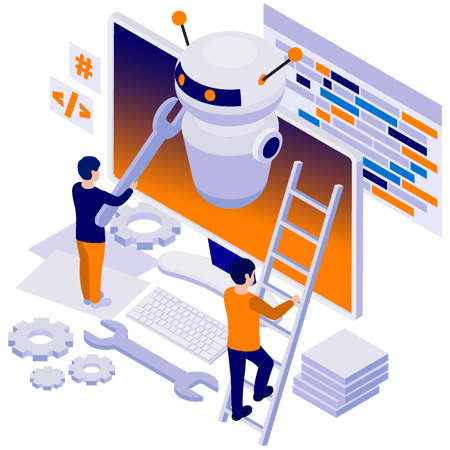 Why Martvalley Services For AI & ML Development